Why Florida? Why are we crazy to drive more than 3000 miles in 9 days ...?! That's a long way ... and a long story.
Last year, one of our friends talked about his Xmas plans - he drove down to Florida with his family... We planned to make the same trip next summer.
We wanted to visit national parks at this year (Mesa Verde, Monument Valley, Grand Canyon), but the USA Government crossed everything. Due to the shutdown, all of these parks were closed.
We came up with a plan B - made a quick decision and on Saturday, we found ourselves on the I-10 ...
Here is the first part of the story - in pictures!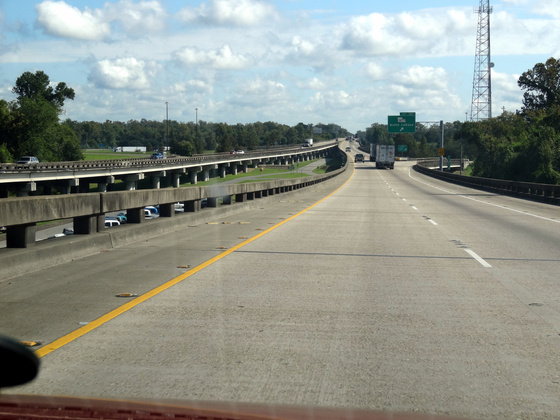 Driving across the states. We were in Louisiana. This is when the road is interesting (Atchafalaya River)!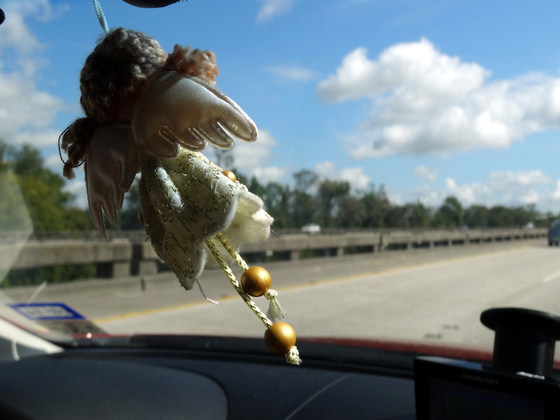 Driver is driving, passenger is taking photos and the angel is taking care of us!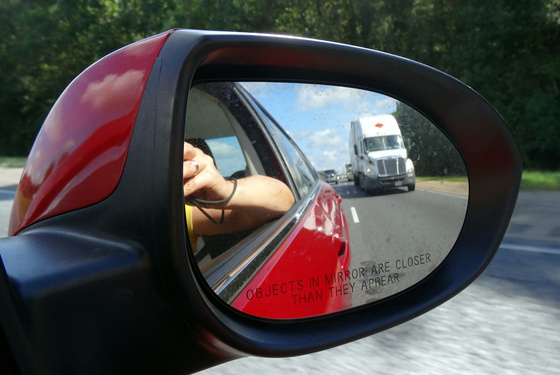 Objects in mirror are closer than they appear. And trucks are huge!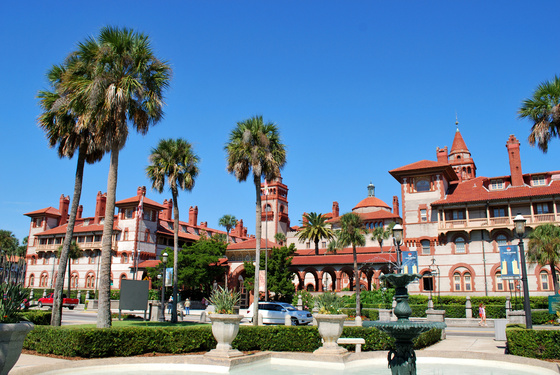 2nd day of the trip - 2 hrs stop at St. Augustine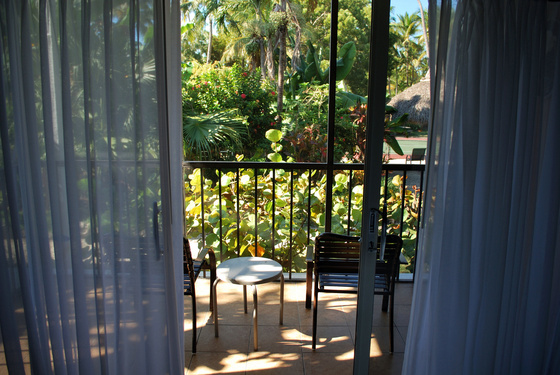 3rd day - 1st morning at Islamorada (Florida Keys). Balcon, with(out ocean view) garden view.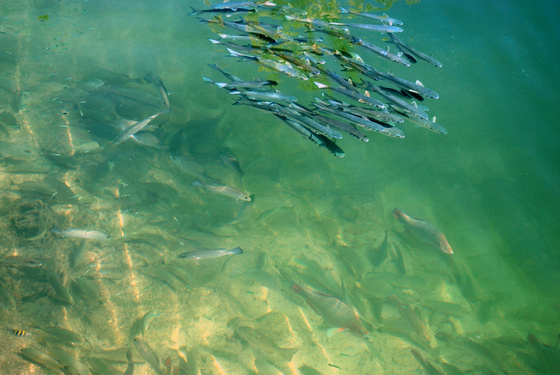 Sea life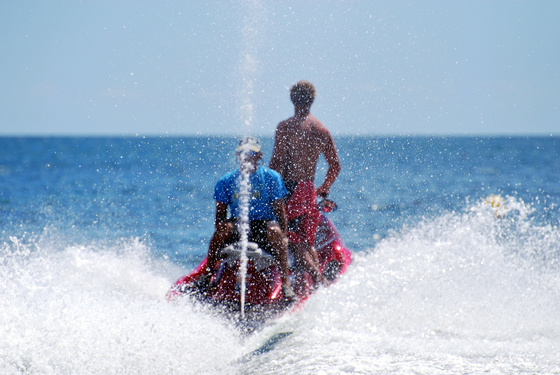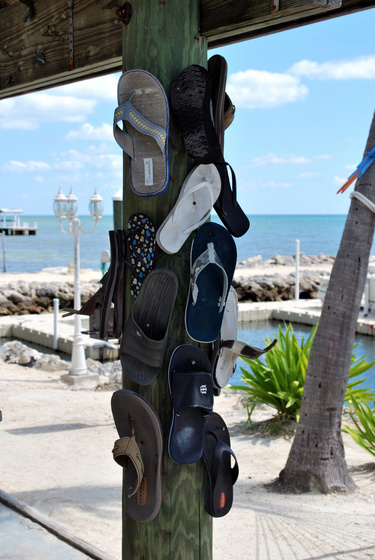 Leftover from the tourists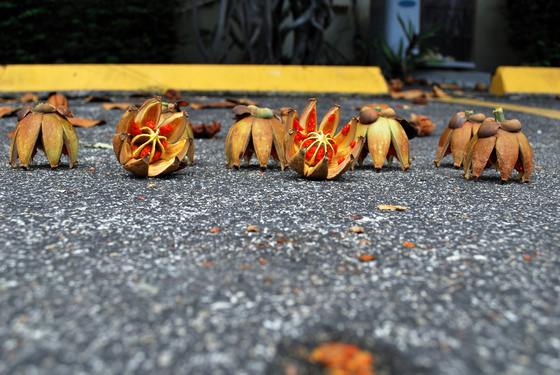 Dancers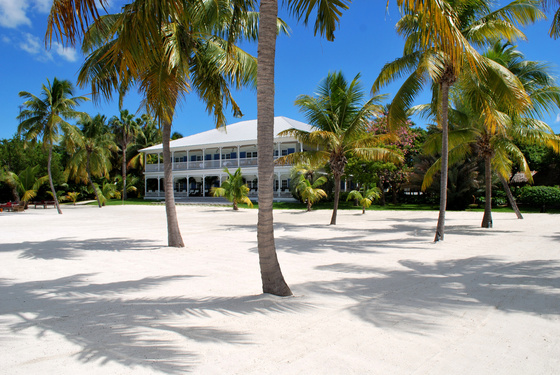 One day in the paradise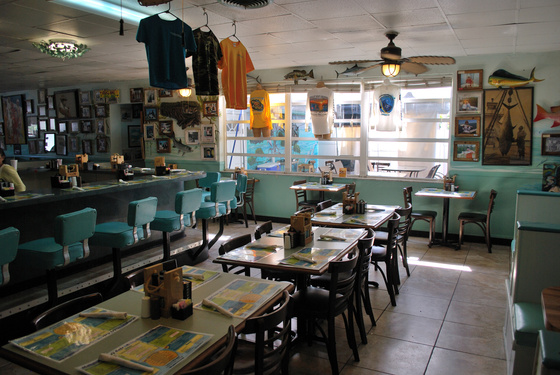 Popular local restaurant. They closed by 2 pm, and we got there 15 minutes before that. They served us and the food was really good!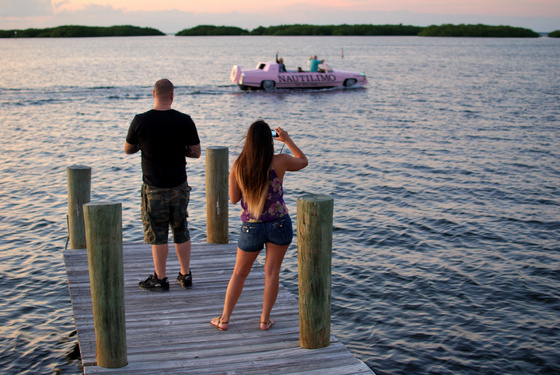 OMG!
Sunset in Florida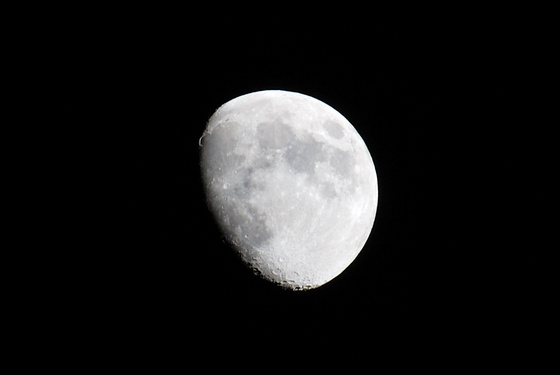 Everbody takes pictures of the sun in Florida. I dared to be different!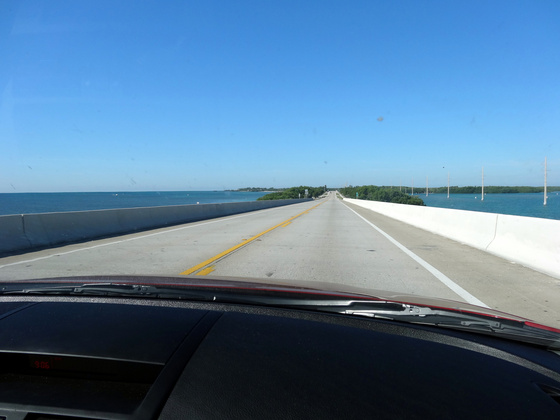 The Overseas Highway is a 127.5-mile (205.2 km) highway carrying U.S. Route 1 (US 1) through the Florida Keys.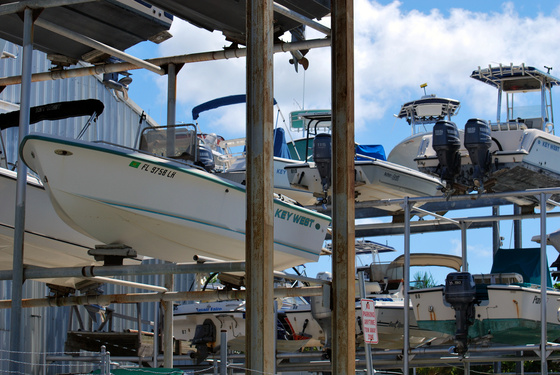 Boat storage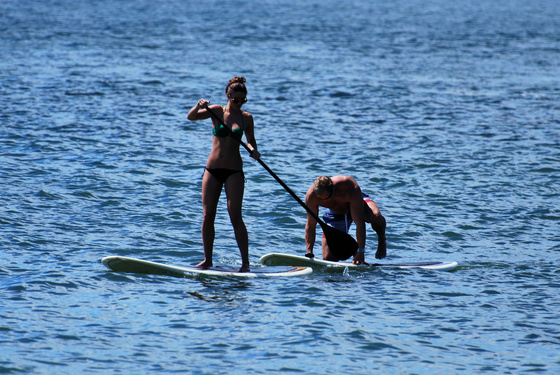 Do they seem Cuban emigrants?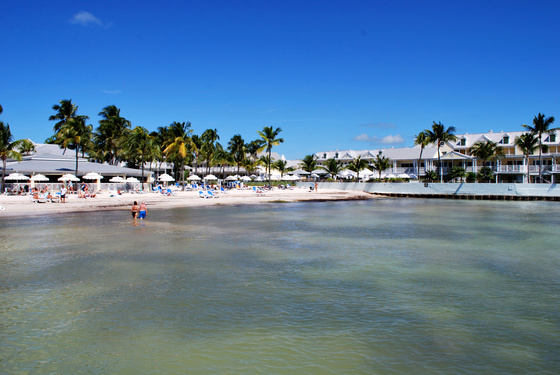 The Southernmost Hotel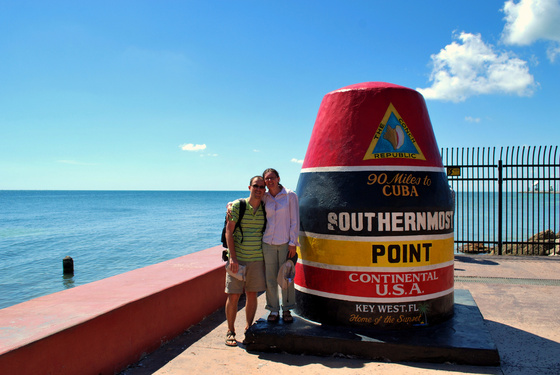 Approximately 6500 miles from home, 1517 miles from our second home and only 90 miles from Cuba. Where to go?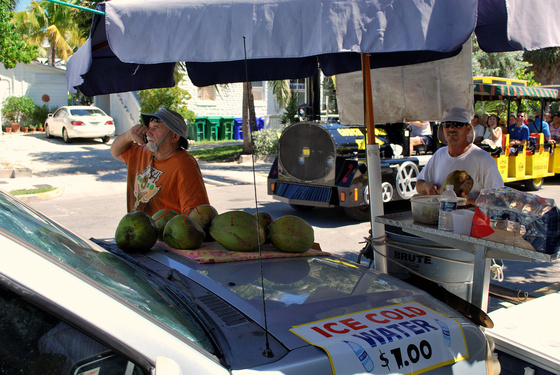 Ice cold water and fresh coconut water!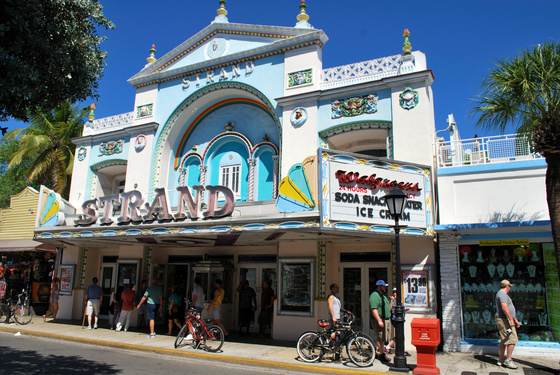 Strand - Hungarian word (which means beach) in Key West!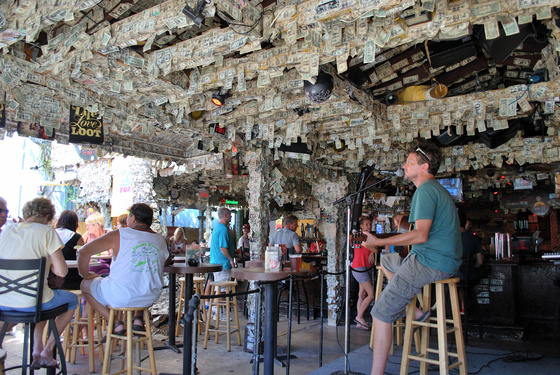 Willie T's Bar in Key West. Thousands of tourists left their $1 bill here...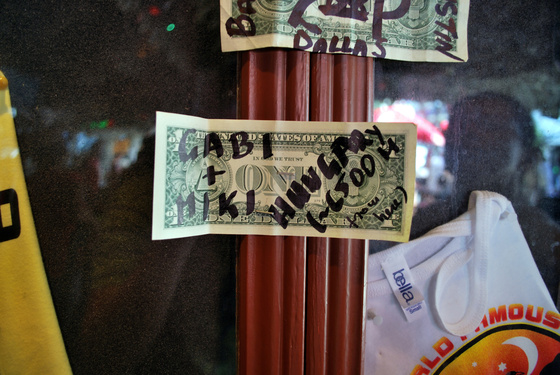 ...and we left ours too!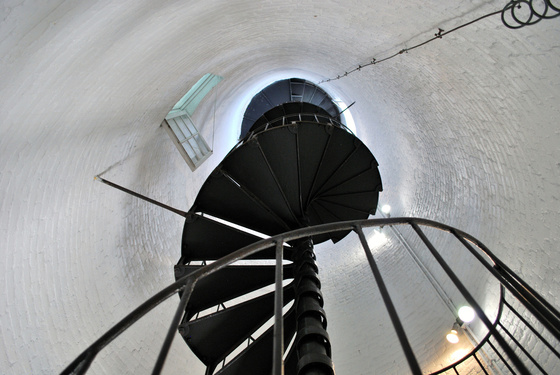 Up! Stairs to the lighthouse.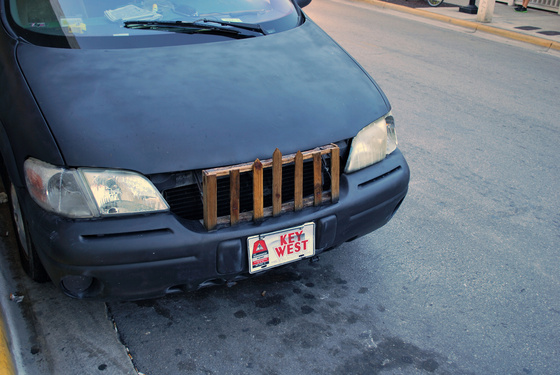 Awesome front grill!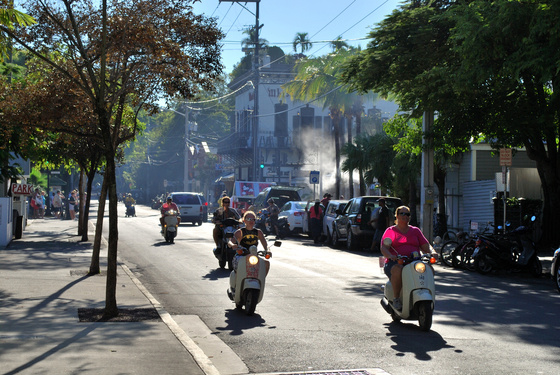 Go green!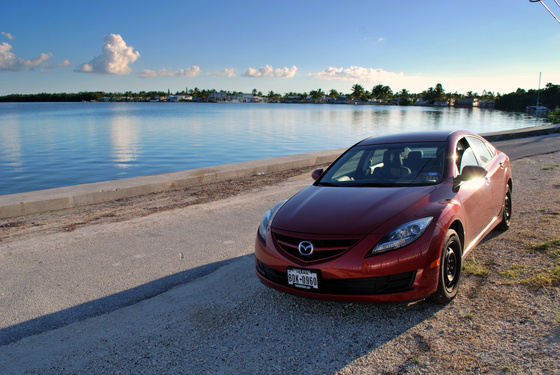 Bedeko (nickname of our car) liked the Keys. He made the trip without any issue.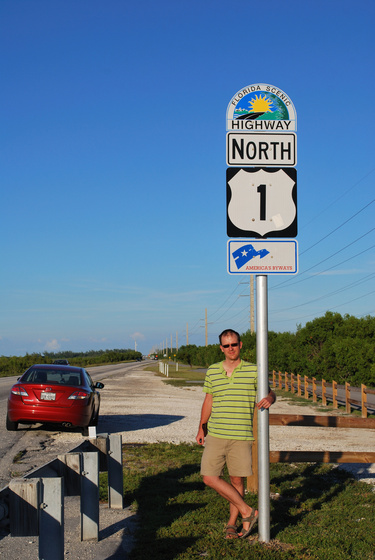 I did it!
It felt like a little piece of paradise.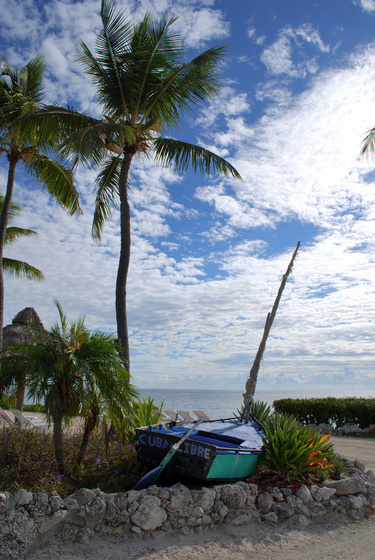 Cuba libre!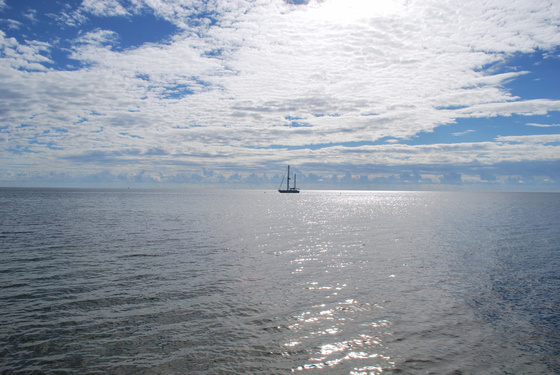 Alone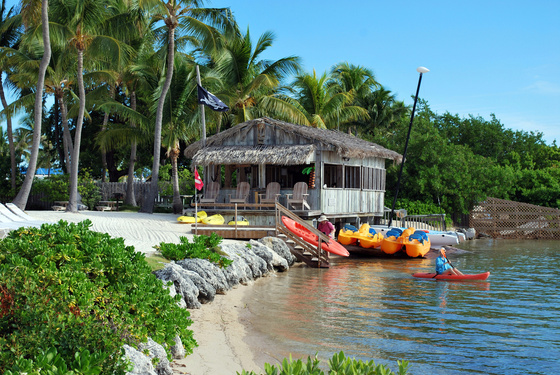 I found my dream job! Bike, kayak and pedalo rentals included into the price of the room. We wanted to go for a bike ride - asked the rental guy can we get 2 bicycles? He said - yes, take whatever you want - meanwhile he was resting in his hammock and listening to Johnny Cash. Since that point, I'm thinking about a green card and moving to Florida Keys (and get a job like this).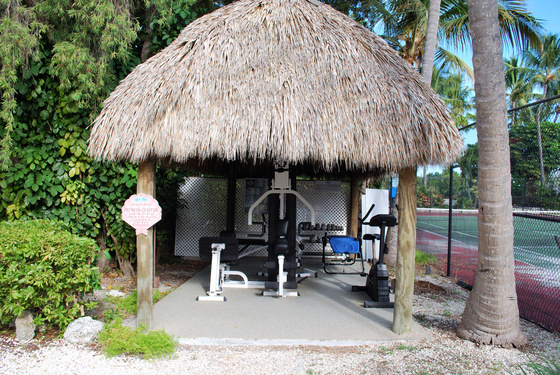 Gym
More pictures: